Softail - Smurf
Softail - Purple Tango
Softail - Icy Hot
Softail - Prairie Sunset
Softail - Natural Born Killer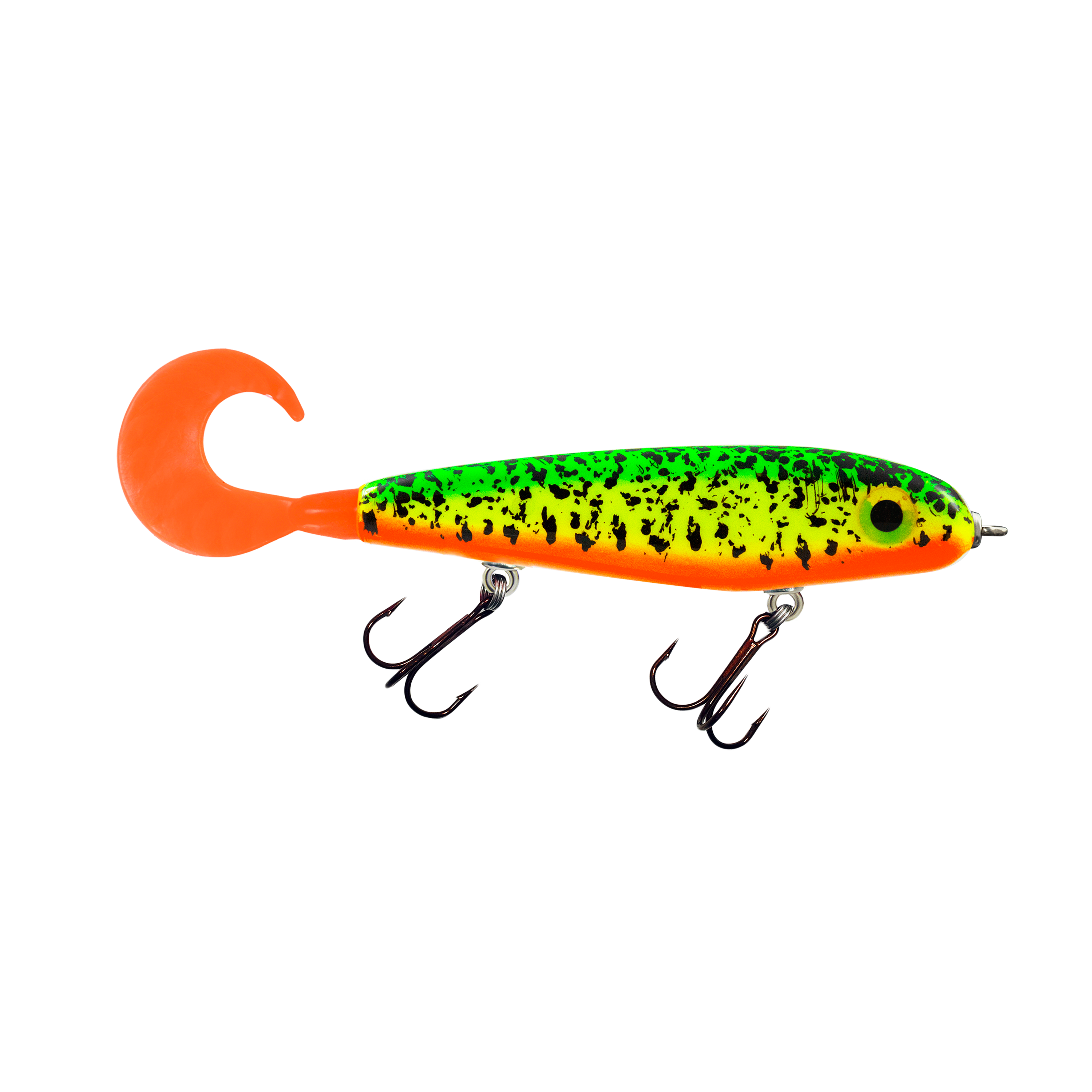 Softail - Smallmouth Bass
Softail - Jumbo Perch
Softail - Crappie
Softail - White Bass
Softail - Bluegill
Softail - Carpe Diem
Softail - Hot Whitefish
Softail - Sucker
Softail - Canadian Crush
Softail - Orange Belly Perch
Softail - Walleye
Softail - Prism Walleye
Softail - Prism Perch
Softail - Prism Pike
PHANTOM SOFTAIL · GLIDEBAIT
Features:
Threaded brass receiver accepts Phantom Lures interchangeable weights.

Replacement Tails available.

VMC, Mustad, Eagle Claw Hooks.

Available in 4 different sizes.

Available in 13 different colors.

Live Series available in 4", 6" and 7.5" sizes and 6 different colors.
Individually hand painted, factory tuned and tank tested, the Phantom Softail combines the giant 2' side-to-side wander and durability of a Phantom glide bait with the realistic feel and twerk of a replaceable grub tail. Sinks with a nervous wobble at a reliable 1' per second, letting you dissect open water reefs, weedlines or sections of emerging weed beds with a surgeon's precision. A threaded brass receiver securely locks in our interchangeable Phantom weights to fine tune sink rates and intrude any strike zone, making the Softail a countdown's dream for suspended fish.
20 COLORS PATTERNS AVAILABLE (INCLUDING LIVE SERIES):
HOW TO FISH: THE PHANTOM SOFTAIL
UNDERWATER VIDEO: PHANTOM SOFTAIL
MUSKY HUNTER TV: PHANTOM SOFTAIL FEATURE
MUSKY HUNTER TV: PHANTOM GLUE FEATURE
TWO MUSKIES FALL TO PHANTOM SOFTAILS
ANOTHER PHANTOM SOFTAIL MUSKIE
PHANTOM SOFTAIL FALL MUSKIES
PHANTOM SOFTAIL MUSKIES IN MPLS METRO
EARLY SEASON WITH PHANTOM SOFTAIL
NATTIE UP NORTH: PHANTOM SOFTAIL REVIEW
JAY FROM THE MUSKY SHOP: PHANTOM SOFTAIL
USER SUBMITTED: HOW I USE THE SOFTAIL